The Graduate Eugene is located on 6th Avenue in downtown Eugene, Oregon.
As of March 2, rooms at the PSA rate are sold out at the Graduate Eugene. You may still contact the hotel and ask to be put on a waitlist; if any reservations are cancelled before March 13, those rooms will be available.
The Even Hotel–a wellness lifestyle hotel located about one mile (20 minutes walking, just over the river)–is offering a special rate starting at $132 for PSA attendees.  This includes:
Complimentary parking
Complimentary wi-fi
Welcome amenity
Complimentary EVEN water bottle
10% discount in their restaurant and bar
Reservations can be made via this link: Pacific Sociological Association 2020  Or by calling 1-877-666-3243 and referring to booking code PSA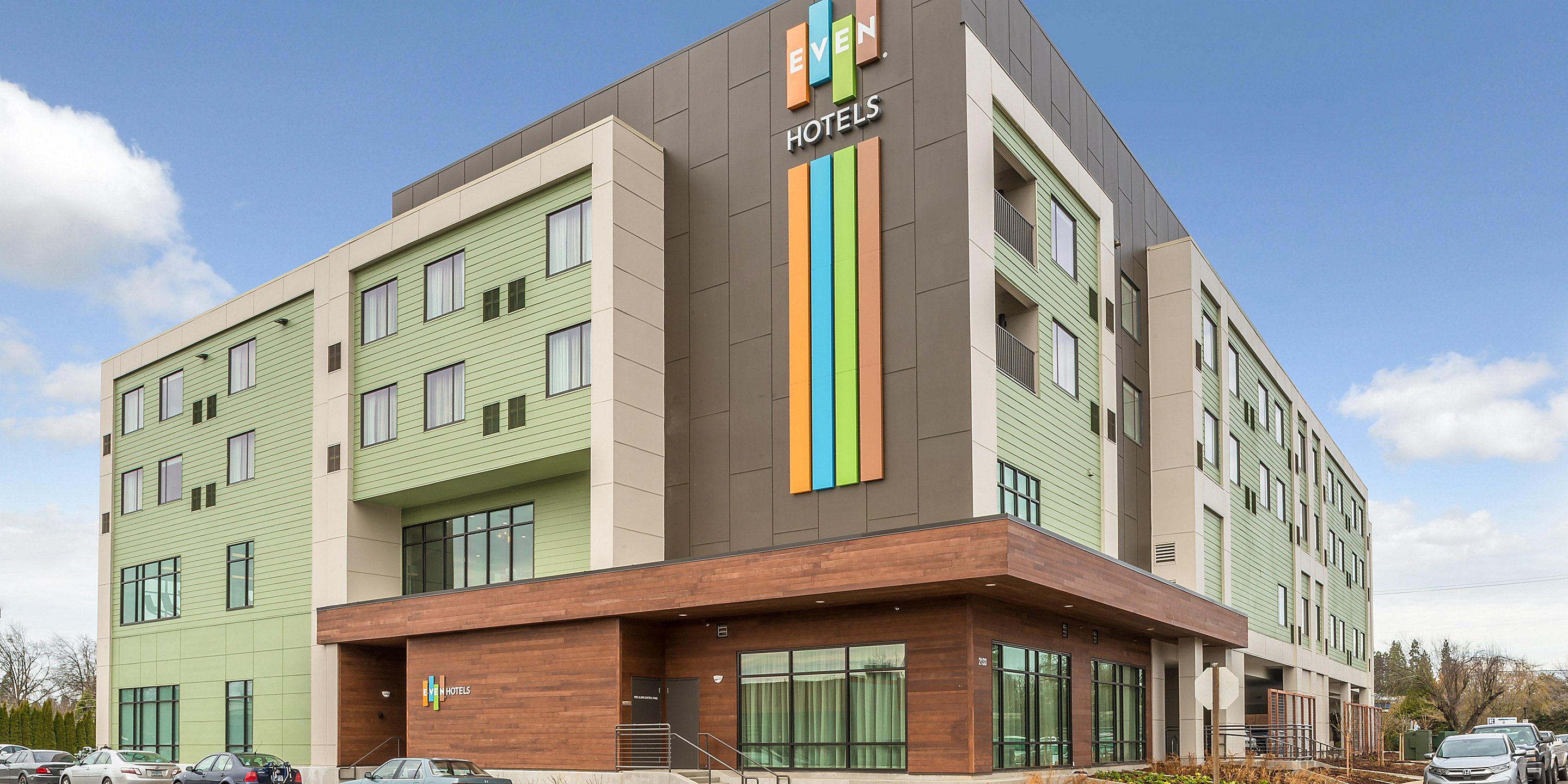 ---
Here are some other hotels close to the Graduate:
Budget range:  
The Downtown Inn
The Courtesy Inn
The Campus Inn
Midrange:
Home2Suites by Hilton
The Timbers Inn
Higher end:
Inn at the 5th
---
The Graduate Hotel in Eugene–the conference location
Click here to book your room at the special PSA rate, beginning at $144 (plus taxes/etc) for a king or double queen bed room.  For three occupants, the rate is $149; for four it is $154. You can also book by phone at 413-821-3144; be sure to tell them to use booking code PSA.
The PSA rate should be available three days before and three days after the conference.
Note: the hotel will charge for any cancellations less than seven days prior to the beginning of the conference. They will also charge for any early departure.
Wifi is included in the PSA rate for all rooms. The hotel also offers complimentary bike rentals.
All PSA attendees, whether or not they book a hotel room, will have free self-parking in the hotel garage.
There is a coffee shop in the hotel lobby, with light food during the day, and a full bar/restaurant from afternoons through evenings.  There are also lots of food and beverage options within a few blocks of the hotel.
Link to hotel page with information about the nearby area: https://www.graduatehotels.com/eugene/around-town/
Here's a promotional video of the hotel's grand opening .
Here's another promotional video showing some of the hotel decor, bar, etc.
Hotel website: https://www.graduatehotels.com/eugene/